Alternative Testing Methods for Quality Assurance – ARRB Research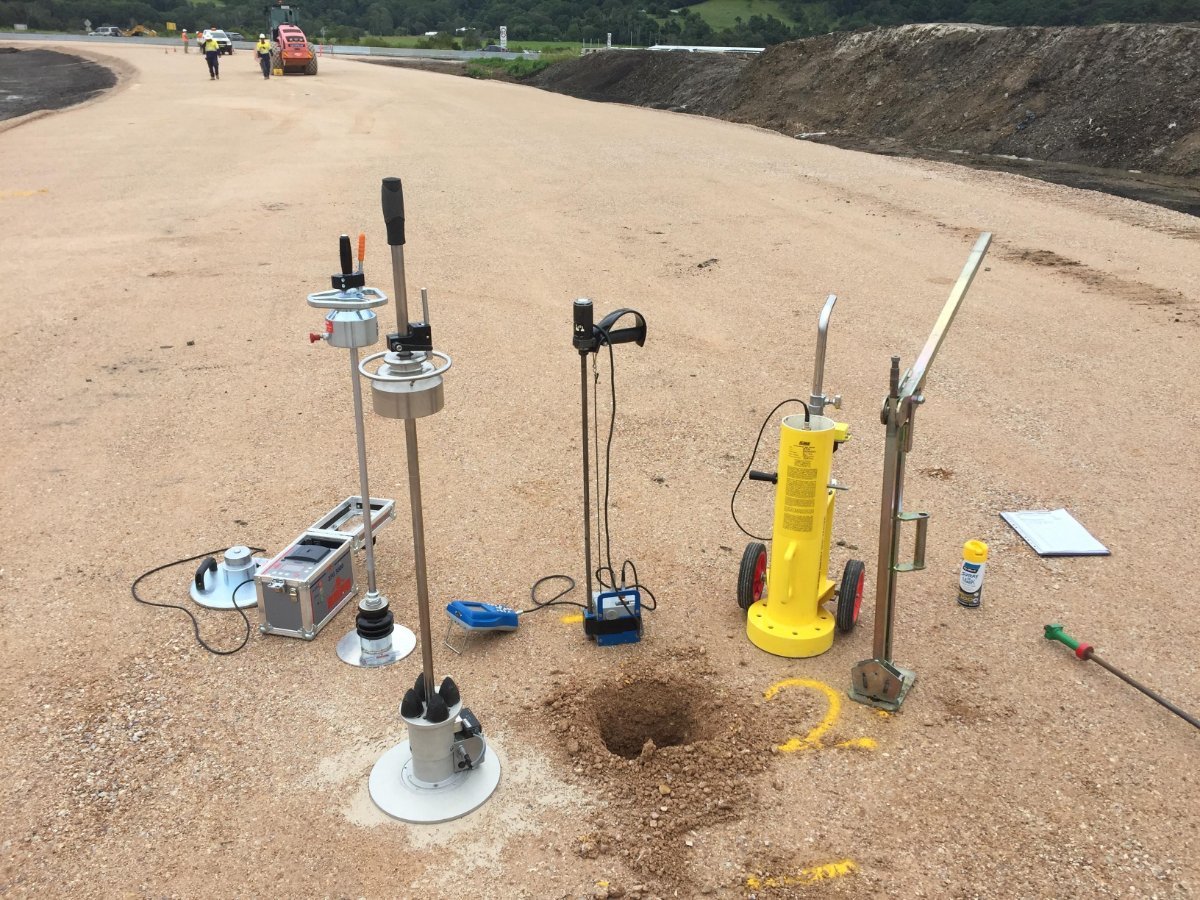 The acceptance of earthwork and unbound pavement construction in Australia currently relies on density testing and CBRs for Quality Assurance (QA). Though its National Asset Centre of Excellence (NACoE) research program, Queensland Main Roads has sponsored an ARRB research project to update test methods acceptable for use for QA of pavement and subgrade materials including Light Weight Deflectometer's (LWD's), PANDA® Instrumented DCP, Clegg Hammer, DCP and Plate Load Testing (PLT). A state-of-the-industry study was completed by FSG Geotechnics & Foundations in 2017, and identified a number test methods that have the potential to:
(a) reliably provide a direct measure of the strength or insitu modulus value; and
(b) offer significant time savings in turnaround time of QA test results.
In 2018, field result trials were then used to bench mark various alternative equipment and compared with traditional density QA measurements to assess the reliability, benefits and limitations of these equipment.
Insitu Test have been collaborating with FSG / ARRB on this project with three devices we supply being utilised – the Zorn Light Weight Deflectometer (LWD), the Anix AX01 Instrumented Plate Load Test (PLT) and the PANDA® Variable Energy Instrumented Dynamic Cone Penetrometer (DCP).
The report on findings is be expected to be available through the ARRB later in the year.
The Falling Weight Deflectometer (FWD) was not part of the evaluation as the research focused on general earthworks QA during construction. The FWD is useful to evaluate the structural condition of an existing pavement. The FWD is not considered portable (as compared to these devices) and is a different expense consideration for this application. However, for existing pavement evaluation over large lengths, the FWD would be the superior testing device.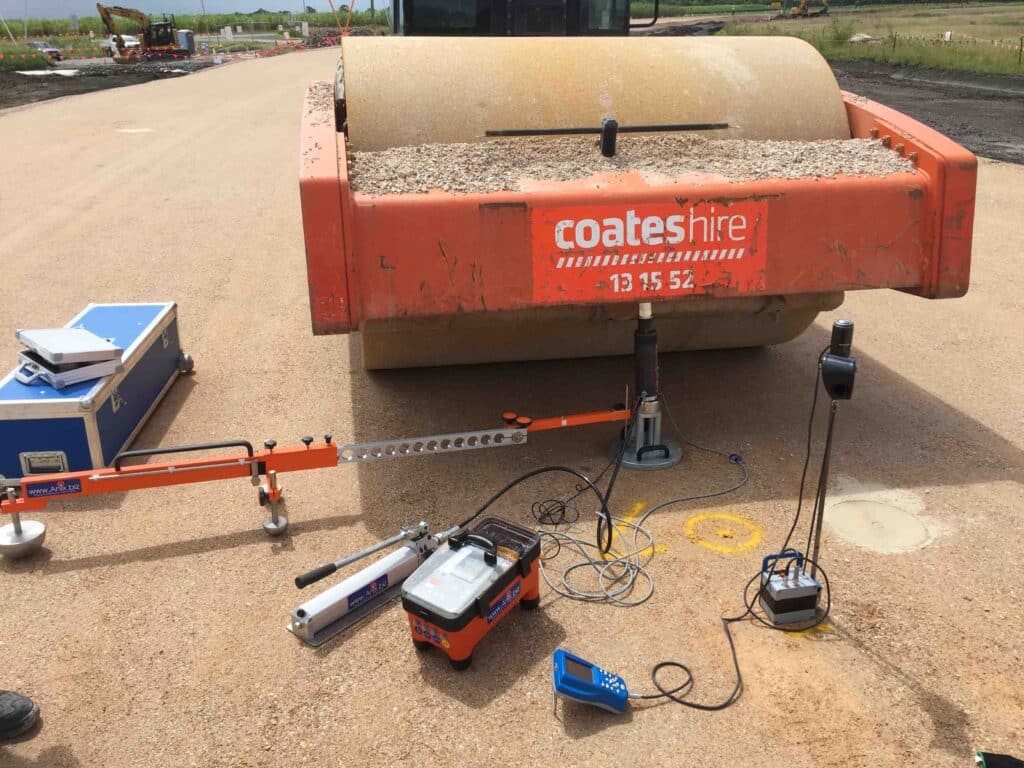 Since hiring the LWD I have used it on numerous jobs in a wide variety of material types all over WA. The ability to give "real time" test results have worked particularly well for me as i can show my clients numerical values which gives them a direct understanding of some of the benefits using Betta Roads has brought to their road construction projects. The feedback I have been receiving over the last few months has lead me to purchase the LWD and incorporate its use as an integral part of our projects.
FH is now routinely using the LWD with very good feedback and useful engineering data. The equipment is an easy to use Zorn LWD.
We find the Insitutek team extremely helpful and their knowledge of the equipment and its capabilities is a great resource for our staff.
We see a huge opportunity for business to balance profits for shareholders with the well-being of people and the planet and we are actively encouraging our client base to think in a similar way. The global B Corp community is made up of companies building an economy that is not only sustainable but also inclusive […]
The AGS Queensland Annual Symposium was held on 29 Nov 2022 in Brisbane. Our exhibition stand was manned by Robin Power who had conversations with many of the 160 attendees. Recent advance in geotechnical engineering, engineering geology, and testing was the theme for the Australian Geomechanics Society (AGS) Queensland Chapter Symposium. The program included:
Engineers appear to be fixated on soil bearing capacity as the fundamental soil parameter for foundation design worldwide, with the assumption that the footing will behave as a rigid body. This assumption is usually not applicable for large and multi-column foundations, and in such conditions, engineers prefer flexible analysis using numerous available software. These computer […]